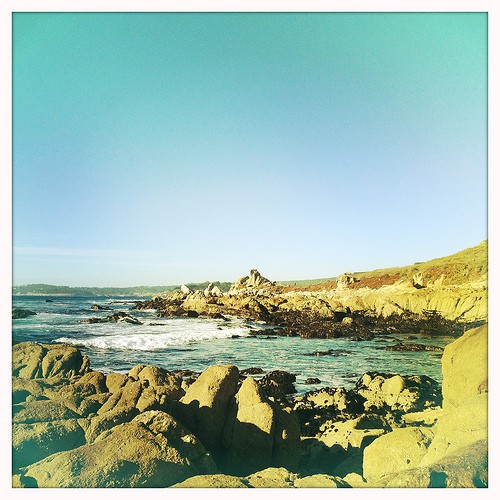 We had no particular plan for our drive down Highway 1, with the exception of seeing the ocean. After making it to Big Sur and wandering around the village of Carmel, we decided to stay for an early dinner. Carmel is remarkably pet friendly, meaning there are dogs everywhere.  Knowing this, we brought out little dog, Phoebe, along for the ride. I read a few comments that joked Carmel is a town that is perhaps more pet-friendly than child-friendly. After wandering around the shops, there may be some truth to this rumor.
We were lucky to snag table at Basil before the rush of 6 o'clock reservations arrived. Basil is notably family and dog friendly (outdoors, of course). In fact, the welcoming staff brought Phoebe some dog biscuits as soon as we sat down. The outside tables are lined down a cozy alley under super warm heat lamps. They even offered blankets for those that were still cold. J and I loved the local menu with vegan options. He had a few helpings of their signature basil spread on fresh bread while we waited for our salads.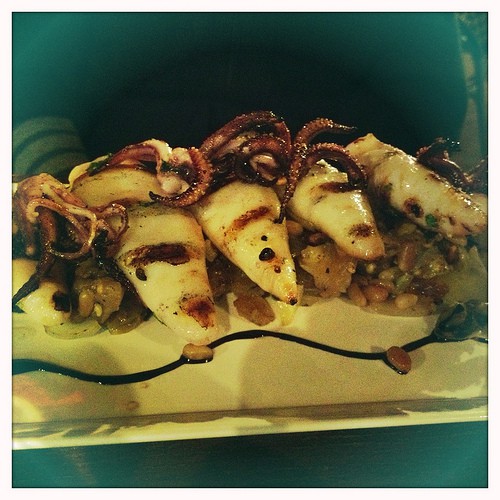 I had the grilled Monterey squid appetizer. It was perfectly cooked and served atop eggplant caponata with raisins and pine nuts. Squid and eggplant are a fantastic combination in my book. The sweetness of the golden raisins and balsamic drizzle were a nice complement to the grilled smokiness and slight char. It was a happily huge portion for an appetizer.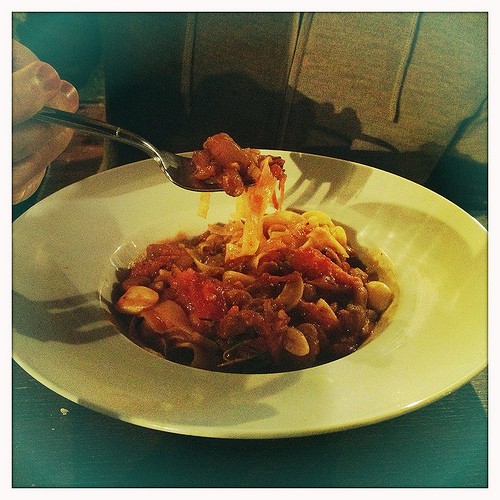 J had the vegan parpadelle with cranberry beans, tomato and fresh garlic. Their menu noted the chef would make vegan/vegetarian substitutions when possible. The waiter double checked and quickly confirmed this could be made vegan. It is always nice to go to a restaurant that can cheerfully accommodate both food sensitivities and dogs.
We loved Basil, and will definitely be back when we are in the area for another dose of beach views. Our meal came to around $30 (salads, appetizer, dinner, no alcohol). Reservations are probably best for dining after 6pm.
Basil is located on San Carlos Between Ocean & 7th,. Carmel By The Sea, 93921
Disclaimer: I was not paid or compensated in any way for this post. All opinions are my own.