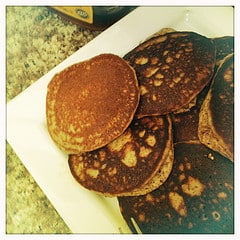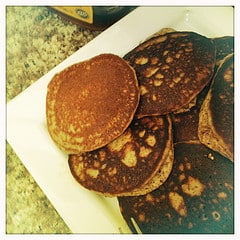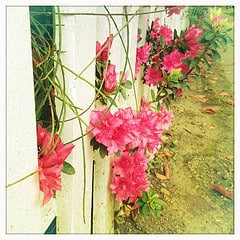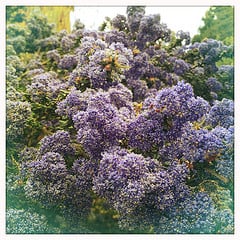 The first blooms of jasmine kind of make me want to stay in California forever. I love how spring comes alive in a tidal rush here. It's so different from the trickle of crocus that would spread slowly across our New York garden. I still haven't quite figured out gardening on our shaded terrace, but I will.
We started our Easter with amazing almond pancakes. I didn't have the recommended blanched almond flour, but using almond meal. It still worked well. They reminded me of Rhode Island Johnny Cakes, with the texture of coarse cornmeal. The almond meal was perfectly toasty when browned on a well oiled cast iron griddle. This recipe takes a whole tablespoon of vanilla extract. Fortunately, we made tons of bottles at Christmas. It was sort of an investment in our baking future. At least that's how I justified buying half a pound of wholesale vanilla beans. J is a pancake fiend and loved these cakes. I'm sure they will be added to our Sunday breakfast rotation.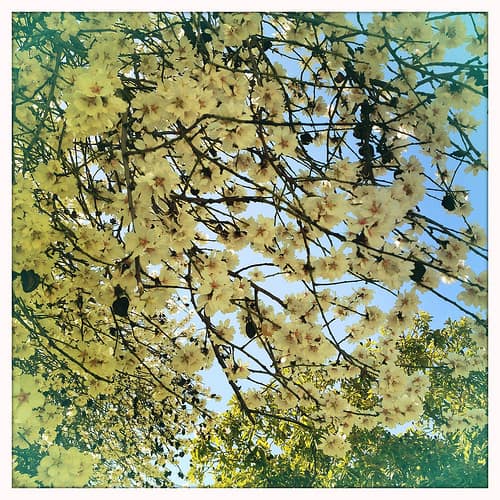 Almond Pancakes
Recipe slightly adapted from Comfy Tummy
Ingredients
1 1/2 cups almond meal (or blanched almond flour)
1/2 tsp baking powder
3 eggs
1 tablespoon vanilla extract
2 tablespoons honey
1/4 cup almond milk
oil to brush skillet
Combine the dry ingredients, make a well in the center and add wet ingredients. Combine well and cook over medium low heat using about 3 tablespoons per pancake. Turn as soon as the cakes are firm enough to flip. Serve warm.
I found this recipe made about 11 small pancakes.