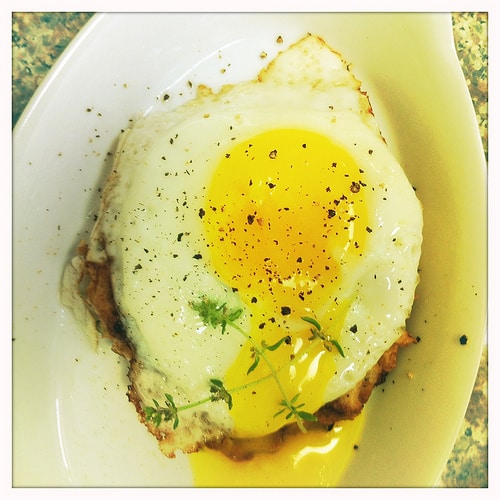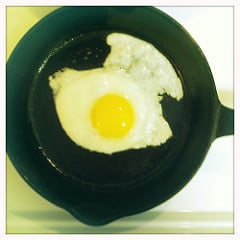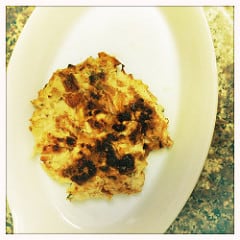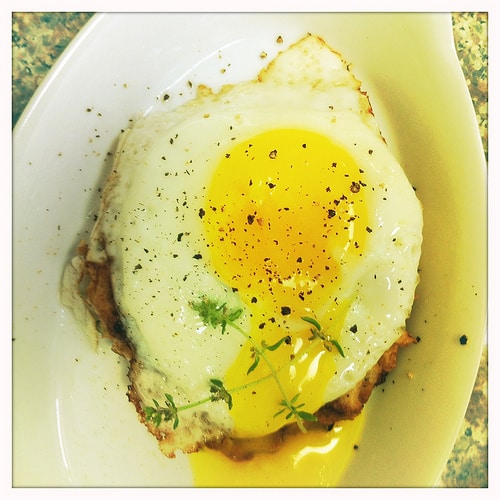 This was breakfast today. Yes, I broke the yolk. This happens in real life. Yesterday, I dropped a whole omelette on the floor so today was an improvement. These turkey sausage patties are actually better the next day making them perfect for reheating. I have a ton of fresh sage and was thinking of a way to start using some of it. It is one of the few herbs that is loving the partial shade on our terrace. (I, however, am not loving it and am thinking of sneaking my tomato plants in with the apartment's landscaping…) Sage can be really strong, but turkey can be pretty bland. The combination with the apples and onions give these a great texture. Don't worry about making flat patties as you are forming them. They will be very delicate before you cook them. I just flattened them once they were in the pan. They will cook quite quickly, and I found frying them to be easiest as two man job if you can recruit the help. Of course, these are great with a sunny side up egg.
I am now somewhat obsessed with the idea on making sausage links. Real sausage. Last night I took the first step: adding the grinder attachment for my standing mixer and natural sausage casings to my wishlist on a certain website.
Apple and Sage Turkey Sausage
1.5 pounds lean ground turkey
1 Granny Smith apple, diced
1/2 onion, finely diced
1 tbsp honey
1 tbsp fresh sage, finely minced
1 tsp fresh thyme
1 tsp salt
1/2 tsp pepper
Combine all the ingredients in a large bowl, form the mixture into small rounded patties. Heat enough oil to coat the bottom of a cast iron skillet over medium heat. Place the patties into the oil and press with a spatula to flatten. They will cook fairly quickly and need about 2-3 minutes per side.